News Source: NumLooker
NEW YORK, N.Y., June 1, 2023 (SEND2PRESS NEWSWIRE) — NumLooker proudly introduces its breakthrough free reverse phone lookup and search service for anyone seeking information on a particular phone number. Lynda Fairly, CEO at NumLooker claims that NumLooker aims to redefine how people access personal information associated with phone numbers, providing accurate and comprehensive data for its users.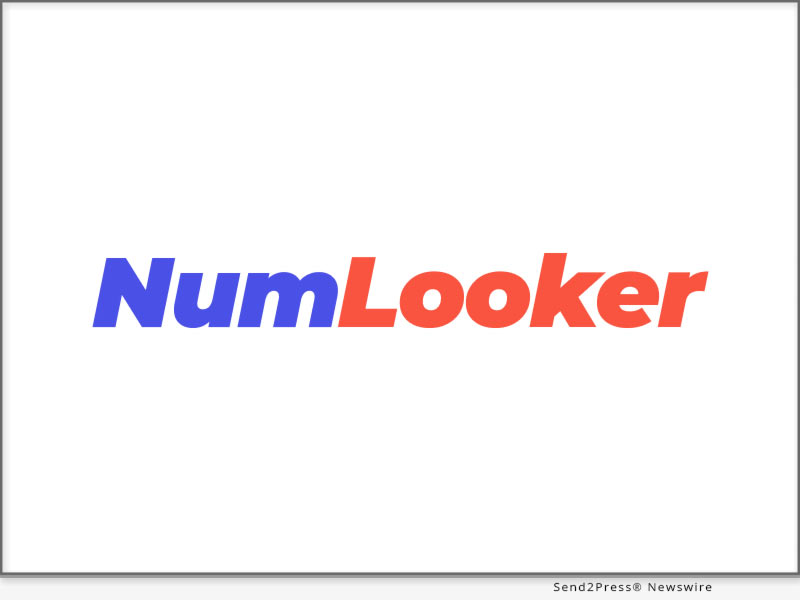 Image Caption: NumLooker.
Lynda says, "Whether searching for the owner of a missed call or looking to verify the authenticity of a number, NumLooker delivers results instantly to satisfy each user's needs."
Designed with user convenience, NumLooker's service offers a simple and efficient approach to phone number lookup, people search, who is calling me, address lookup, background check, and so on. Users can enter the phone number they wish to investigate on the platform and, in a matter of seconds, receive access to valuable information such as the name of the number's registered owner, their address, and any associated social media accounts.
To maintain the highest level of professionalism, NumLooker ensures that information obtained through its service is always up-to-date and accurate. This enables users to confidently make informed decisions based on the details gathered through the website.
Why do we choose NumLooker? There are several top reasons. First of all, using NumLooker is a breeze, even for beginners. All it takes is inputting the phone number into the search bar at the top of the site and clicking the 'Search Now' button; that's it.
Secondly, NumLooker has fast and precise service. Its search index is finely tuned to deliver exceptionally accurate results. Plus, the filtering option allows you to narrow down your search results if multiple matches appear.
Thirdly, NumLooker lets you identify who just called you at no cost. Compared to other phone number lookup websites that charge for simple searches, our service is a fantastic deal.
About NumLooker: As a reliable reverse phone lookup service, NumLooker helps you discover caller details for free with its instant phone number lookup. Simply enter the number and let NumLooker provide comprehensive personal information on any number in a matter of seconds.
Explore the world of NumLooker and fulfill your reverse phone lookup demands today, please visit: https://numlooker.com/
MEDIA CONTACT:
Lynda Fairly
CEO, NumLooker
support@numlooker.com

This press release was issued on behalf of the news source (NumLooker), who is solely responsible for its accuracy, by Send2Press Newswire.
To view the original story, visit: https://www.send2press.com/wire/numlooker-revolutionizing-reverse-phone-number-search-with-its-free-lookup-service/
Copr. © 2023 Send2Press® Newswire, a service of NEOTROPE®, Calif., USA. -- REF: S2P STORY ID: 91025SMB