News Source: Sharon Bruce
TIMMINS Ontario, Canada, June 5, 2023 (SEND2PRESS NEWSWIRE) — Sharon Bruce, an accomplished author with a passion for storytelling, has released her latest book, "Shoebox Baby," (IBSN: 978-0228890645; May, 2023) a compelling work of creative non-fiction that chronicles the extraordinary life of Susan Fenton and the challenges she faced growing up. Set against the backdrop of poverty, the Great Depression, and the aftermath of World War II, this biographical narrative takes readers on an emotional journey.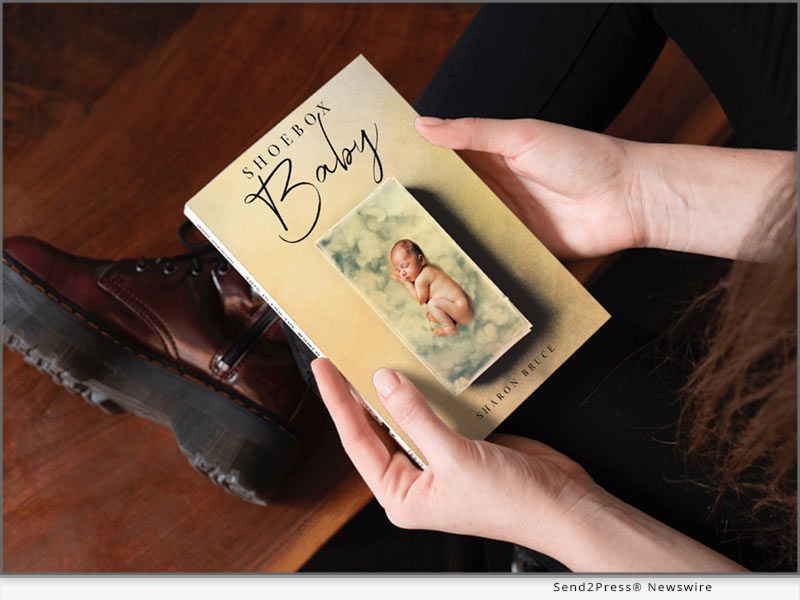 Image Caption: "Shoebox Baby," by Sharon Bruce.
Born on a wintry night in a weather-worn shack with dirt floors in Nova Scotia, Sue's survival seemed unlikely from the start. Despite being given a grim prognosis by the attending doctor, Sue's mother refused to give up on her precious infant. The pages of "Shoebox Baby" bear witness to Sue's indomitable spirit and her family's resilience as they confronted poverty, tuberculosis, unemployment, and polio.
Through a captivating narrative, Bruce captures the essence of the Fenton family, painting a vivid picture of their trials, triumphs, and the colorful characters that populate their world. Readers will be transported to a bygone era, where they will experience the joy, sorrow, and laughter that permeate the lives of Sue and her siblings. The book's engaging storytelling reveals Sue's courageous determination to embrace life fully, defying the limitations imposed by others and the circumstances she faced.
Sharon Bruce, the gifted author behind "Shoebox Baby," has had a lifelong passion for writing. Her talent emerged at a young age when she won first prize at a local fall fair for a story about a stuffed pink elephant. Since then, Bruce has continued to pursue her love for writing, amassing a portfolio that includes articles, poems, and her previous book, "Beyond the Forests of Yesteryears."
Bruce's work is fueled by her curiosity and a profound appreciation for unique stories about others. Drawing from her experiences in the social services field, where she addressed social and cultural issues, she brings a deep understanding of human resilience and the power of narrative. Her ability to inspire and captivate audiences shines through her engaging speaking engagements and the stories she shares.
Born and raised in Northeastern Ontario, Canada, Sharon Bruce currently resides there with her husband. They enjoy their retirement together, dedicating their time to organizing activities for seniors. Their shared passion for writing and performing comical skits for small audiences has brought joy and laughter to many.
"Shoebox Baby" is now available in bookstores and online retailers. For more information about the author and her works, please visit Sharon Bruce's website at https://sharonbruceauthor.com/.
BOOK SUMMARY:
Author: Sharon Bruce
Email: authorpress[@]tellwell.ca
Website: sharonbruceauthor.com
Buy Link: https://a.co/d/4jBrAbW
Genre: Biography
Released: May, 2023
PAPERBACK ISBN-13: 978-0228890645
Publisher: Tellwell ( https://www.tellwell.ca/ )

This press release was issued on behalf of the news source (Sharon Bruce), who is solely responsible for its accuracy, by Send2Press Newswire.
To view the original story, visit: https://www.send2press.com/wire/author-sharon-bruce-unveils-captivating-tale-of-resilience-in-shoebox-baby/
Copr. © 2023 Send2Press® Newswire, a service of NEOTROPE®, Calif., USA. -- REF: S2P STORY ID: 91062SMB2